Think we just press a button? Think again...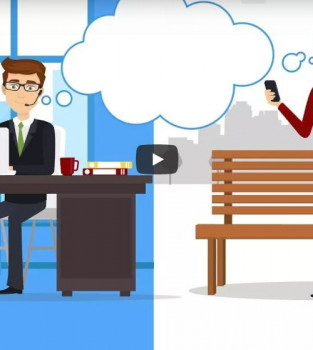 We like to think we charge a fair rate for a fair amount of work.
Most of our clients make a viable return on their investment with us, and that's what keeps them coming back.
However, if I had £1 for every time someone has said, "You only have to push a button" when negotiating a price over the past 16 years…
…well, I'd probably only have about £40.
Enough to warrant a blog anyway.
I know my colleagues have similar conversations often, so let's round off at £200!
The thinking behind it is the comparison to them sending an email to someone via Outlook (other mail clients are available) themselves.
Or even comparing to the failproof services of Mailchimp/AWeber, etc.
The fact is this could not be further from the truth.
A great amount of time, effort, expertise and knowledge goes into every campaign we run before one email is even sent.
The delivery itself is a whole different league of complexities.
We have a great team dedicated to ensuring every campaign we run gives the client the best possible chance of seeing a good return of leads.
We had an explainer video created a few years back to try and summarise what we do and how we work.
If you have a spare 2 minutes, I'd love for you to check it out - https://www.youtube.com/watch?v=v_rnvtOqZdg
As always, if you'd like to know the costs involved with running a campaign to your target audience, let us know who that is, and we'll give you a price. No hard sell. No pressure. Just the info.
Lee Shore
20th January 2021